Brown & Meyers Ensures HIPAA and HITECH Compliance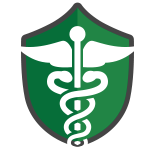 Brown & Meyers has 20+ years of experience in providing secure, HIPAA compliant transcription services to hundreds of medical and legal clients nationwide. We have Level 1 security clearance by Pratt & Whitney (UTC). Our secure workflow includes encrypted databases, automated purging of Protected Health Information (PHI), secure email, secure fax, annual MT training and unannounced quality checks to continually monitor and maintain our standards. Each account has their very own transcriptionist(s)—no typing pools.
What are the HIPAA and HITECH Acts?
The Health Insurance Portability and Accountability Act of 1996 (HIPAA) was enacted to ensure health insurance portability when workers change or lose their jobs as well as protecting the security and privacy of sensitive health information.
The Health Information Technology for Economic and Clinical Health (HITECH) Act addresses the privacy and security concerns associated with the electronic transmission of health information, in part, through several provisions that strengthen the civil and criminal enforcement of the HIPAA rules.
5 Ways Brown & Meyers Ensures HIPAA and HITECH Compliance:
1. By utilizing a secure faxing platform that includes a signed Business Associate Agreement.
2. By utilizing a secure file transfer platform that includes a signed Business Associate Agreement.
3. By utilizing Windows Office 365; this gives us government-level security.
4. By having a "Managed Services" agreement/contract in place with a reputable vendor. These services ensure that the performance of routine IT services is conducted on a regular and on-going basis. This includes 24/7 monitoring of critical infrastructure and service functions and support for our local and field personnel. Managed services let us focus on running our business while our Managed Services provider acts as our IT department and takes care of all those pesky help desk issues and IT problems. It ensures that our IT infrastructure gets regular attention, stays current with updates and maintenance activities, and is restored to operation quickly if something fails. Managed Services vendors are also required to comply with legal and regulatory requirements related to data privacy and information security. Having our Manager Services agreement/contract in place provides us with peace of mind in knowing that our entire network is being proactively monitored 24/7 and is always in response-ready mode to keep our business running without interruption.
5. By providing HIPAA compliance education and testing of all employees and/or subcontractors on a yearly basis.
For more information about Managed Services, please feel free contact our vendor, Ion Networking, by calling 207-783-7609. Ask for Joe Cormier, Founder & CEO.