Testimonials for Brown & Meyers

Unum's Long Term Care Division needed to transition approximately 5,000 plus claims from a paper claim folder into our imaging system so that we were consistent with the rest of the claims organization. Brown & Meyers was able to accommodate our needs by bringing the equipment and staff to our office and processing the work on site. The DBSs were typically able to see their imaged claims within 48 hours which was very important to us so that we could continue to manage our claims without any interruptions to the customers. We were very pleased with the final outcome as the work was completed quickly and accurately. With the number of people involved between our companies and the chance for human error, it was very impressive that we had minimal issues and no missing files. I would highly recommend this company again to work with.
Jonathan Colson
Long Term Care Claims Manager, Fortune 500 company with Offices Nationwide and in the UK

Brown & Meyer was hired to scan our archived medical records as we found ourselves unhappy with our current vendor. Brown & Meyers was very receptive to our needs and walked us through the best solution for the work we needed done. The turnaround time met expectations, the charts are scanned clearly and the data is easily accessible through their Secure File Management site. We currently have plans to sign a new contract with Brown & Meyers for another scanning job that will begin in the next few months.
Bucksport Regional Health Center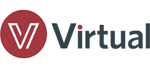 Virtual Management Services, located in Wakefield, Massachusetts, contracted Brown & Meyers to scan documents in July of 2012. Due to the confidential nature of the documents, it was imperative that they not leave our facility. The staff at Brown & Meyers recognized our concerns, and made arrangements to scan at our offices. Their staff was professional, hardworking, and answered any questions I had along the way. As a result, they got the job done sooner than expected. This, combined with their flexibility and overall care for their customers, is why we'll be using them again.
Cathleen Levie
PCI SSC Sr. QSA Program Manager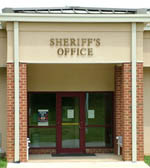 With our current records management system, we were able to meet State statutory requirements for the retention of specific records; however, the system was inefficient and not user-friendly. Yes, our files were stored in a chronological order by date, but they were not easily searchable (unless a specific date of offense was known). And certainly, the records were not easily accessible, as the storage facility was a 15 minute drive from the office. Upon the timely completion of the project, I walked away with 2 DVD's containing over 10 years of law enforcement records, all in an organized digital PDF format. We no longer need the off-site storage facility now which will save us money. We will be utilizing Brown & Meyers for future scanning projects for sure.
Lieutenant Donald Foss, Jr.
After evaluating several scanning companies, we selected Brown & Meyers because we appreciated the quick responses to our questions. We got a good feeling when we talked to them. Brown & Meyers scans our legal files for us on a monthly basis. This has allowed us to eliminate our storage facility. After receiving ours first batch of digital documents, I was very pleased with their quality of work. The scanned images can also include Bates stamping if required. We also feel that utilizing this technology gives us a leg up on our competition. I would highly recommend the Brown & Meyers' team for legal document scanning.
Anonymous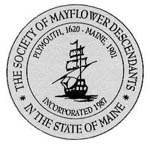 We hired Brown & Meyers in the summer of 2013 to scan old Mayflower Society applications. Now that the applications are scanned, it is so much easier to find the applications as we can search for any key word throughout our now digital library. Brown & Meyers did a great job for us and we would surely hire them again!! I also had no reservations about recommending them to the John Howland Society who was also looking to digitize their records
Lane Mabbett
Historian, Maine Society of Mayflower Descendants

Brown & Meyers has provided dictation and transcription services nationally for our group physicians and field consultants for 20+ years and have been excellent business partners. The work product, turnaround time and customer service is excellent and they are always on the lookout for ways to improve their efficiency and to introduce new technology to customers when appropriate and well tested. I am familiar with other groups and companies who also use their services and are quite pleased. I highly recommend Brown & Meyers.
Michelle Schwab, PhD
Vice President and Lead Medical Director, Unum Group

I am completely satisfied, if not thrilled, with the transcription product from Brown & Meyers. They have been very accommodating, particularly when I have priority jobs. On more than one occasion, a dictation transmitted late at night has been transcribed and delivered to me the next morning. My work generally involves complicated formatting, e.g., paragraphs are invariably numbered or bulleted and often sub numbers or sub bulleted, I use capitals, bold type, underlining and italics frequently, and there are often charts or graphs. Thank you, Brown & Meyers, for your excellent work and service!!
Paul R. Minton, M.D.
FACC, FACP, Forensic Cardiology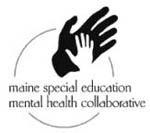 Brown & Meyers has provided outstanding transcription services for our organization since 2005. Their dictation is of high quality and readily available. Their dependability, flexibility, confidentiality and attention to detail are much appreciated. Dictating saves our staff time that they can use for their many other responsibilities. Give Brown & Meyers a try and you won't be disappointed!!
Staff at the Maine Special Education/Mental Health Collaborative School