Medicolegal Challenges in Transcription Work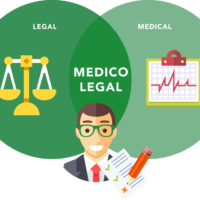 Medicolegal transcription involves both medical and legal aspects of transcription, mainly for medical jurisprudence, a branch of law relating to medicine. Medicolegal falls into a specialized niche, as it contains vocabulary from both fields as well as unique cross-over terms that mesh medical and legal jargon.
It takes high-caliber professionals to deliver consistent and quality transcribed reports in accordance with the rigorous turnaround requirements of this industry. Transcription companies that aren't well versed in each field will face many challenges. Experience matters, and at Brown & Meyers, we are able to use our familiarity with both medical and legal language to accurately provide medicolegal transcribing services.
This type of work typically falls into four categories:
Two-person investigative interviews.
Single speaker investigative reports.
Hearings, depositions, witness statements.
Meetings
The preferred formatting is well-known to our transcribers. Our medicolegal transcription reports are transcribed into Microsoft Word with 25 numbered lines vertically down the left-hand margin of each page. Clients love that they can easily refer to sections by page and line number.
The high growth environment and longevity of our client relationships enable us to offer exceptional medicolegal transcription services. Give us a call at 800-785-7505 or email kmeyers@brownmeyers.com for a free quote.